Visitor Information
Welcome!
Visitors may book for tee times after 13:00 Monday to Friday 7 days in advance of the required tee time.
Visitors may also book for tee times after 14:00 at weekends and bank holidays up to 7 days in advance.
Visitors are extremely important to us and you are assured of a warm welcome. We understand that all our visitors have their own requirements, so we are always happy to discuss your individual requirements and tailor an itinerary to suit.
In order that we can look after our members and visitors properly, there are certain times when members are given priority -
contact the shop on
01476 542903
and they will be able to advise of the best times to visit.
During the Covid-19 restrictions that are currently in place, we are now accepting both member guests' tee bookings (Monday to Sunday) and visitors (Monday to Friday), excluding Bank Holidays.
Scroll down for Members Guest and Visitor green fee rates.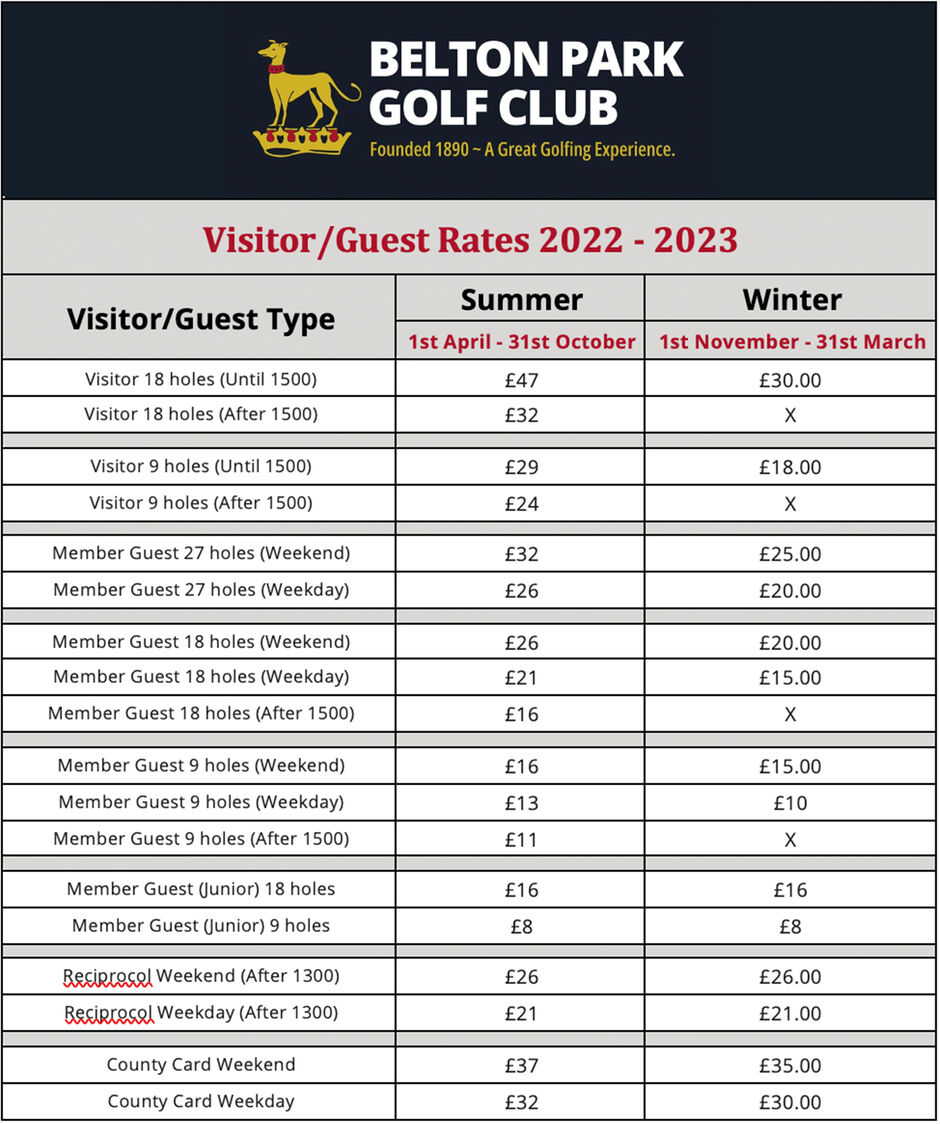 Visitors are asked to familiarise themselves with the
Course Health & Safety Policy
and the
Dress Code
prior to their visit.