Gents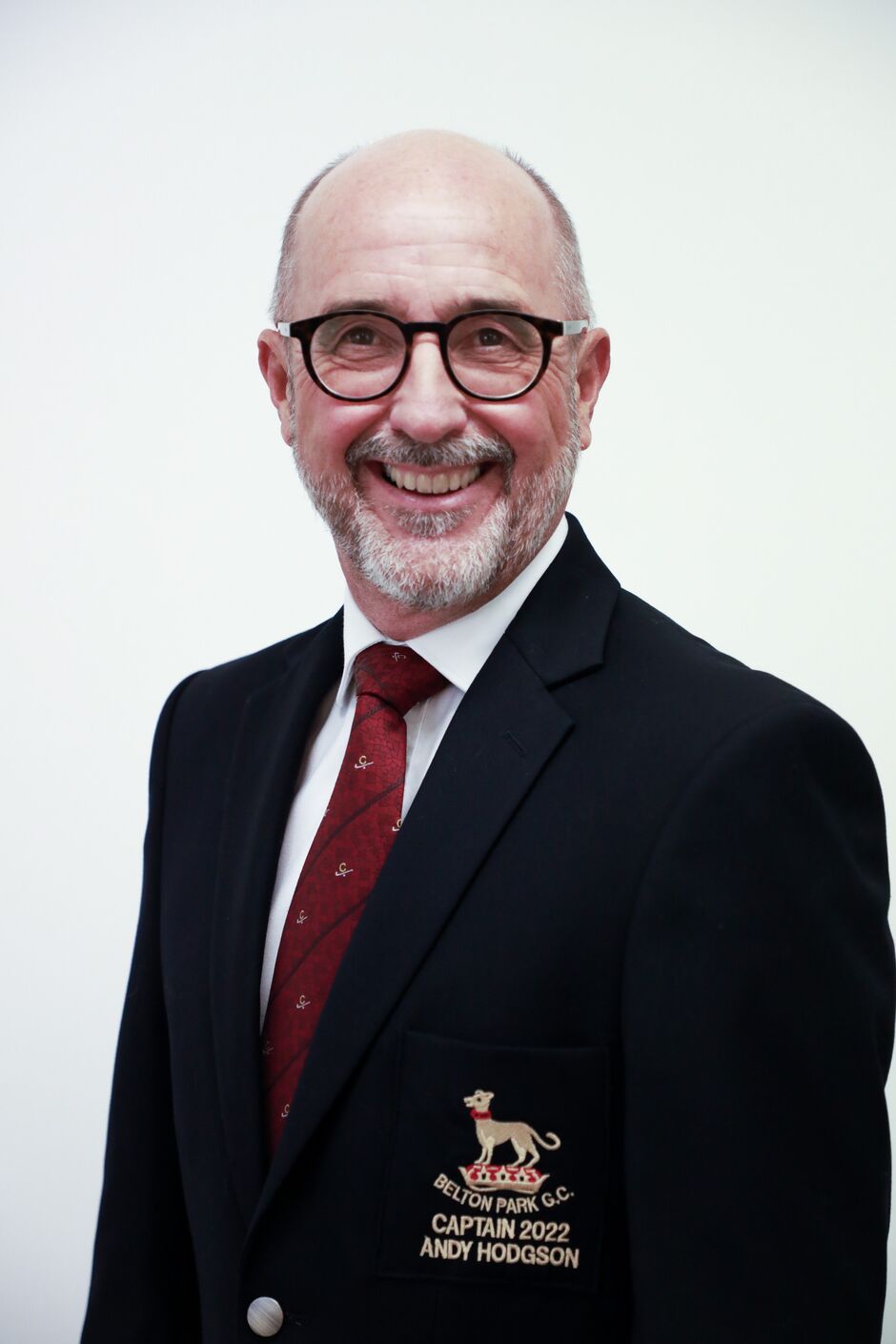 Gents Captain Andy Hodgson
Firstly, I would like to thank the members of Belton Park Golf Club for electing me as their Captain for the coming twelve months. It is a great honour to be asked to represent this club in its 132nd year, to be part of its long history and to play my small part in seeing it continue to thrive.
Secondly, I hope that you, your family and your friends are well and that the year ahead will finally bring an end to this pandemic. Whether it be simply a social round with friends old and new or a competitive one with the dreaded card in hand hopefully we will be able to continue to enjoy each other's company playing the game we all love (most of the time anyway!).
Whether you are a new member or one who has supported the club over many years or a visitor we want you to enjoy your golfing experience at Belton Park.
We have a dedicated team of professionals working hard to deliver a great 27 hole parkland course, a clubhouse and halfway hut providing an excellent range of food and beverages and an excellent shop with our new Professional, Shay Brennan and his team on hand to help. This year thanks to Shay and his team we have enhanced our facilities with the addition of an indoor golf simulator.
While on the course take time to enjoy the views of Belton House and look out for all the interesting wildlife from deer to kites and buzzards. There is always something of interest.
We are busy planning for a full year of club and open competitions as well as many social activities. Please take time to look at the online diary and to participate whenever possible.
I would like to wish our Lady Captain Yvonne Bashford, Seniors Captain Tim Stubbs, Junior Captain Ellie Horsted and all the team captains well for the year on and off the course and I would ask that all members give them their full support.
Dementia in its various forms touches a great many of us. As such my chosen charity this year is The Alzheimer's Society. They do fantastic work supporting sufferers and carers alike and I know our support will go to great use.
We have a wonderful course, fabulous members and a great team ready to deliver a memorable year at Belton Park. I hope you enjoy all that it has to offer.
Andy Hodgson
Gents Captain 2022